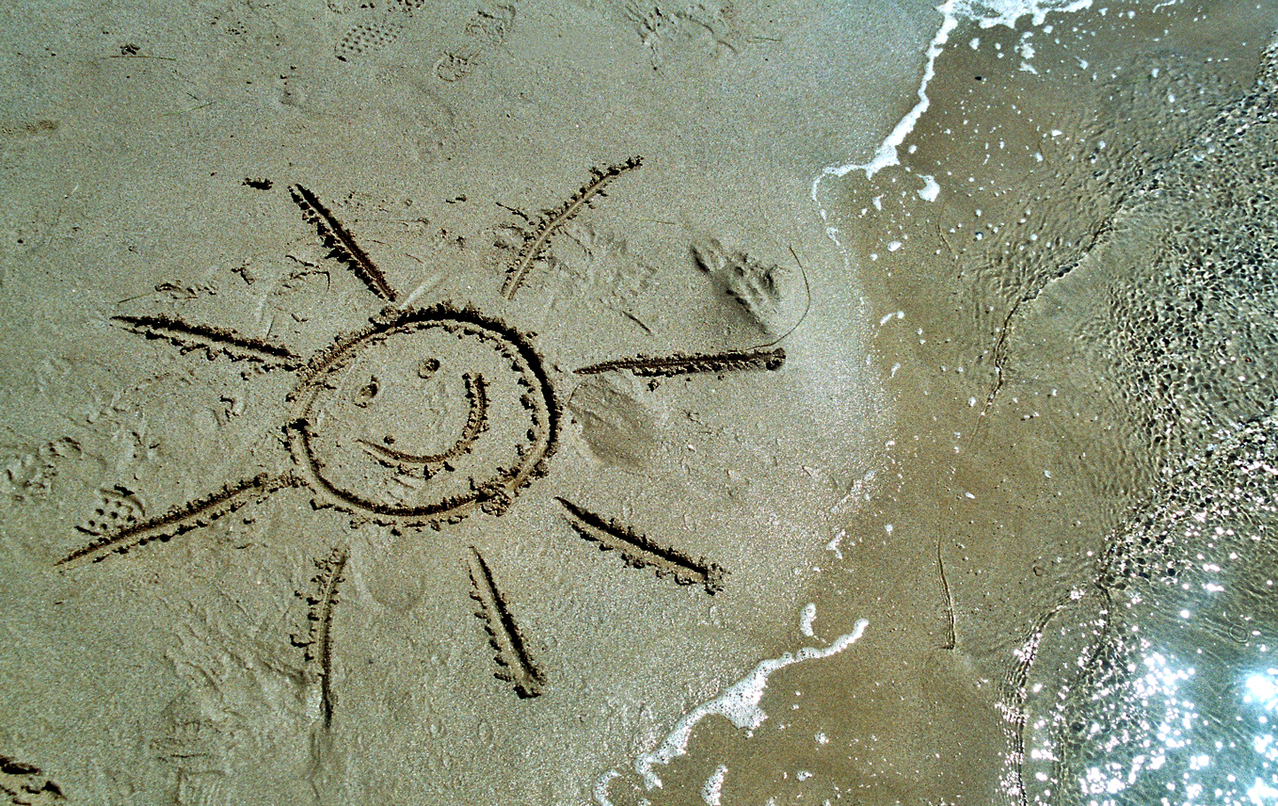 Spring is here and looking outside it is very clear that it is going to be a beautiful one! I realized while at the local beach yesterday with my wife and son, that we need more nature in our lives. For all those wondering, yes it is a bit early for the beach unless you are an Aseltine-we love the beach every season of the year, yes I did go in the water and, yes it was cold. But, I loved it, as I stood in the water I was able to reconnect with nature and I was rejuvenated.
I am pretty sure we only have a few more weeks until I'll be jumping in to some semi-warm water and not just standing as deep as my shorts will allow for ten minutes at a time. That being said, it is the time of year where we Midwesterners stop hibernating and begin living life in the sun, so for all my readers anywhere else in the world while the personal touch may not hit home for you, the point certainly remains: we need more nature in our lives.
I recall a time when I used to run through the woods and hang out on the beach all Sun Season long-that's my new thing that I just started now; it's from spring until fall/mid-winter or so depending on the sun and honestly mostly the clouds. I am guessing this is a habit carried over from High School that, as most of you who have long since left High School may attest, begins to slip away, because for some reason jobs in America do not follow the school days model of giving us three months off during the most beautiful time of year. Which if you ask me is one of many serious reasons we should doubt modern American society and plan a new way of doing things. I felt so good and so energetic spending my days outside, I worked jobs that were harder and more demanding with random and sometimes cruel schedules but I felt the best I have ever felt during the time of my life where I maximized nature during Sun Season.
I have learned in recent years that this is due largely in part to the amount of vitamin D that I was taking in and the fact that it is essential for life and many bodily functions, including immune system support. So, to those of you who get sick and try to blame it on getting older it's very likely that your vitamin D needs some replenishing (Disclaimer: consult a doctor, no one at Mental Impressions claims to be a doctor or even go to a doctor on a regular basis.) But seriously, just this once Google it at least. Even with taking a healthy amount of vitamin D all winter this year I felt as though something was missing from my life. Where I grew up there are woods everywhere and most of them, if explored long enough, lead to some body of water where swimming is enjoyable. Where we currently live we are surrounded by water on both sides and there are plenty of trees, but most of them are in between houses. With the river being on one side and the lake on the other it's prime real estate and not much forest survived. Sad face for this guy because I love walking through the woods and exploring nature. I, as I always am doing, began to examine my life and realized that I have had three jobs in a row that did not allow me any time during Sun Season to enjoy the great outdoors in any form. Well, that's not totally fair, I worked at a restaurant that loved to cater and rent space at events that happened to be outside, but I was almost always under a canopy and clearly unable to explore nature. Habit can be a wonderful tool but it can also carry us to some strange places if we are not checking it on a regular basis. In this case I had allowed a series of jobs to put me in the habit of taking away my me time, which is my nature time, and also to bring me to buy a house in a town with a lot of water but only one beach that is smaller than half of my front yard. Also, while there are a ton of trees around here there is only one very small nature preserve that I am not even sure is actually in our town because it's five miles from our house and our town motto is "Nature smiles for seven miles" making it very likely that I actually ventured into the next town to find this forest preserve. This being said I love our town and enjoy it very much but, I also love walking to the beach or to a large chunk of woods and exploring. This town is ok for that but compared to my hometown it is very lacking in that department.
---
---
I can feel it, ok Chris the point please. The point of all this is that I realized while with my wife and son at the very small beach in our town that we need more nature in our lives, not just my family but all of us. We are all very detached from that which our ancestors at some time called home. I know we all get out there, we may walk, or golf, or disc golf for that matter but I for one, and I'm sure I'm not alone, rarely just enjoy nature. I used to take time to enjoy the trees, the various plants and animals, and explore with wonder and awe. I want to get back to that, we may not be able to have summers off like when we were kids until we reach millionaire status but we can still take time to enjoy the wonderful and beautiful world in which we live. We can take time to get outside and explore, take a walk through the woods and get off the trails a little bit; stop thinking for a little while and focus on nature- just nature. I realized that even when I walked five miles to the preserve, I would just walk around the trail and think about the same things I would think about if I was walking down the road. Then it hit me, what a waste, I spent all this time searching for this little piece of paradise only to do exactly what I was doing already but surrounded by trees and animals instead of people. Of course, they sometimes make for better company, but the fact still remains I had forgotten how to enjoy nature. So, a few weeks ago I started doing just that, not just at the preserve I found, but on my walks through town as well. Focusing on nature with awe and wonder like a child experiencing it for the first time and I feel stupendous. Add to this the day at the beach and I have found the cure for my lack of enthusiasm and energy, I do believe we all need to get back to nature from time to time to do exactly that, get back to nature, our true nature.
This Sun Season I am going outside and I will enjoy nature. I will enjoy all the pretty things this wonderful earth of ours has to offer and I hope all of you will join me in this quest, this and every Sun Season from now on let's enjoy nature. I love the outdoors, I love the beach, and I love the woods and I am making these things a top priority this year. I vow to hold it near and dear just as I did when I was a teen. That being said get off your computer, put down your phone, turn off your tablet and go outside today and make time everyday this Sun Season to get back to nature. Love you all and enjoy the beautiful world we've been gifted, have a great day!
[bws_googleplusone]
---
About the Author:
Christopher A. Aseltine has over 15 years of entrepreneurial experience across several different industries. For the past 9 years he has been delving into the world of self-help and success. He has always had a passion for helping others, counseling and helping friends and family from a young age. Christopher has decided to take the knowledge and experience he has gained over the last decade and a half and present it all in one place in order to reach and help the broadest audience possible.
Christopher is married to his wife, Nicole, with two children, Ariana and Ace. He enjoys music and plays several instruments. His life's passion is business and marketing. He is enthusiastic, fun-loving, and can sometimes be a bit over the top, although those that know him well might say always over the top. His hope and goal with Mental Impressions is to use that passion and enthusiasm to serve others well.
---
---